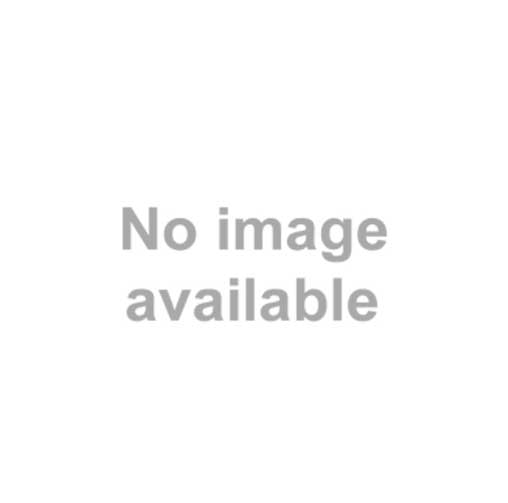 "CLERICS" of RIGEL
Race Name: Unrevealed
Classification: Extraterrestrial Humanoids (presumed)
Location/Base of Operations: Rigellian Empire
Known Members: None named
Affiliations: Colonizers of Rigel
First Appearance (of the Recorders): Thor I#132 (September, 1966)
First Mention (of the race upon whom the Recorders were based): Thanos#2 (January, 2004)
Physical Characteristics: All unconfirmed. Since the Recorders were "based on" them, the "Clerics" were presumably humanoids who closely resembled Caucasian humans from Earth.
Eyes: Two
Fingers: Four (plus opposable thumb)
Toes: Five
Skin color: Pinkish-white
Average height: about 6'
Powers/Abilities: Unrevealed. They were described as analytical think-tanks. If the Recorders were designed to resemble the "Clerics" in appearance only, then the "Clerics" probably had no powers.
On the other hand, if the "Clerics" did have special abilities, then they might be similar to the information gathering, information storage and/or linguistic abilities which the Recorders were later designed to possess.
Traits: Unrevealed
History:
(Thanos#2 (fb) - BTS) - Long ago, a race of humanoid beings (whose name has not yet been revealed) were living on a planet (whose name has not yet been revealed) in a solar system (whose location has not yet been revealed).
(Official Handbook of the Marvel Universe A to Z Update#3: Rigellians entry (fb) - BTS) - This race evolved into what has been described as analytical think-tanks.
(Thanos#2 (fb) - BTS) - The Rigellians came to this planet and colonized both it and the native humanoid race.
(Thanos#2 (fb) - BTS) - The members of this unidentified race later came to act as clerics for the Colonizers of Rigel.
(Thanos#2 (fb) - BTS) <"Some centuries past"> - The "Clerics" died out. The cause of their extinction has not yet been revealed.
(Thanos#2 (fb) - BTS) - At some point in the past, the Rigellians designed their Recorder androids "based on" this humanoid race. Whether this happened before or after the "Clerics" died out has not yet been revealed.
The Recorders began to be used as the official Rigellian archivists.
(Thanos#2 - BTS) - On the planet New Rigel-3, a Recorder was recording a conference between the Rigellian Grand Commissioner and the cosmic adventurerer, Adam Warlock, regarding whether or not Warlock's companion, Thanos the Mad Titan, was sincere in his stated desire to make restitution for the harm he had previously inflicted upon the Rigellians. At one point the Recorder asked, "Inquiry: How is it that you travel with the Titan?"
Warlock responded by asking the Grand Commissioner, "What is this irritating device that keeps interrupting us?"
The Rigellian leader answered, "The Recorder? They're used as the official Rigellian archivists. Based on a race we once colonized that later acted as our clerics. Long before my time. They died out some centuries past."
And that's all the information that has EVER been revealed about the "clerics" of Rigel.
Comments: Concept of the Clerics created by Jim Starlin.
Recorders created by Stan Lee, Jack Kirby, and Vince Colletta.
Two comments. First, I'm impressed with how Jim Starlin could use a mere six lines of dialogue to provide an explanation for why the Rigellians would have built androids to act as their representatives but designed them with an appearance that so differed from their own. The theory that the Recorders were actually modelled on a now-extinct organic race who had previously served the Colonizers makes a certain amount of sense. It's definitely better than the idea that the Recorders "just happen" to look like Caucasian humans from Earth. Of course, that would mean that the "Clerics" themselves were yet another of those "identical-to-Caucasian-human" races that are so common in the MU but at least they could be more easily explained away, perhaps as a "lost colony" of one of the pre-existing ITCH humanoid races (like the Axi-Tun or Dakkamites or Galadorians or Lumina or Myndai or Spartans or Spartoi or Xandarians or Zenn-Lavians, among others).
Second, a cleric is "a member of the clergy" and a clergy is "a body of religious officials authorized to conduct services." So, given that the Rigellians don't appear to have ANY religious beliefs, why would they need anyone to act as their clerics? It just doesn't make sense...unless Mr. Starlin had actually conceived of this unnamed race as providing a "clerical" service for the Rigellians. If that were the case, then he could have meant that they served the Rigellians as their "clerical staff" or "clerks" which is a LOT closer to the fact that the Recorders, who were based on them, are the official archivists for the Rigellian Empire.
In fact, when you think about it, a simple printing error could explain it. In comics, all text is (usually) written in capital block letters (and not in cursive script). As a result, the word "clerks" would be spelt like this:
C L E R K S
Now imagine that the lines which make up the letter "K" were slightly separated, like so:
C L E R I < S
That word could have been misinterpreted as being a deformed spelling of:
C L E R I C S
Then again, maybe not.
Profile by Donald Campbell.
CLARIFICATIONS:
The "Clerics" have no known connections to
Cleric, the codename of a "subject" at the Hull House facility in Orloo, Ontario who died, possibly as a result of his or her superhuman abilities, and a copy of whose autopsy results was covertly delivered to Puck @ Alpha Flight II#2

Clerics

, beings who performed maintenance at the Kyln out of religious duty before those mysterious and massive objects were destroyed by the Annihilation Wave, one Cleric encountered Thanos and was mauled by Mynx before perishing in the Annihilation Wave attack @ Thanos#7
Henry Clerk of Earth-Shadowline (a.k.a. Earth-88194), a (secretly-insane) scientist who was associated with the covert government agency MERCHANTS and who once tried to destroy the entire world before later trying to irradiate it @ Dr. Zero#2

or any other "Clerical" characters
---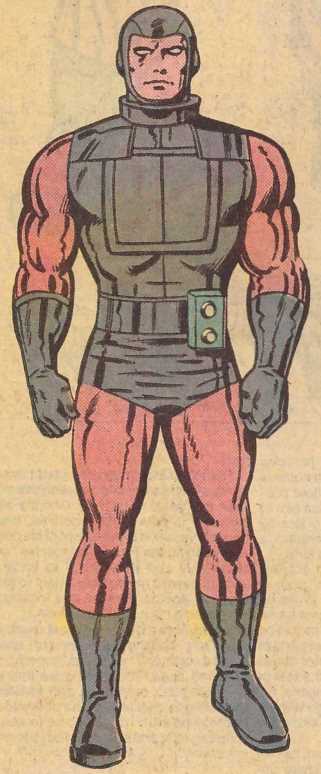 (limited profile)
A Recorder is a humanoid-shaped android built by the Rigellian Colonizers (see Alien Races: Rigellians) for the purpose of information gathering and analysis. Each of the approximately 500 identical Recorder units were constructed on the manufacturing satellite orbiting Rigel-3, and were built of some extraterrestrial ferrous alloy. Their information gathering instrumentation is located in their head components, and is analogous to eye and ear placement on humanoid beings. The eyes of the Recorder takes in data across the whole electromagnetic spectrum (radio to gamma rays), not simply the visual portion of the spectrum. The ears can register sounds from .3 to 150 deciBel. The sampling rate for average events is every .01 seconds; for relatively more interesting events it is .001 seconds. The computer data-processing system fills the entire chest cavity and has 40 terabytes (trillions of bytes) of information storage capacity Recorder units are equipped with vocoders permitting them to communicate verbally, and are able to understand and speak over 11,000 languages spoken throughout the Milky Way galaxy and others explored by the Rigellians.
Recorders are generally sent on exploratory missions to planets the Rigellians have under consideration for colonization. Their usual procedure is to land on a planet, record information about its atmosphere, habitat, gravity, inhabitants (if any) and so on. When the job is finished (it generally takes about one Earth-week to complete the survey of an Earth-sized planet), the Recorder reports back to the Rigellian command center and disgorges its information for analysis. After its databanks are fully processed, it is bulk erased of all information irrelevant to its next mission.
Among the most famous Recorder units are #211, who was assigned to accompany the Asgardian Thunder God Thor in his mission to Ego, the Living Planet. Recorder #211 performed so well, gathering such unprecedented amount of rare data, that the Rigellian Grand Commissioner permitted it to retain its artificial memories of its experiences upon the discharging of data rather than having it undergo the customary erasing procedure. It was later to record other exploits of Thor and one exploit of Adam Warlock. Another distinguished Recorder was #417, who accompanied the Olympian Hercules on his journeys in the Andromeda Galaxy in an alternate future corresponding to the early 22nd Century on Earth.
First appearance: (Recorder #211) THOR #132, (Recorder #417) HERCULES #1.
NOTE: This sub-profile is essentially a stub, being only a copy of a half-page entry from page 6 of THE OFFICIAL HANDBOOK OF THE MARVEL UNIVERSE Vol. 1, No. 9, September, 1983. Some of the "facts" presented in this sub-profile may be out of date.
Here's a listing of known Recorders (excluding alternate reality versions of Recorders known to exist in Reality-616). Let me know of any I've missed, or if any of them have had designations listed somewhere.
RECORDER#211

- see ANALYZER—Thor I#132 (133,134, 155,156, 160-162, Warlock I#8, Incredible Hulk II#176,178, Thor256-267, Iron Man I#112, Uncanny X-Men#137, Thor407, 419->analyzer)

"RECORDER#RE-404"

- possibly altered by the Supreme Intelligence, reprogrammed by Kree, sought to engineer violence and other conflicts for itself to record--Force Works#1 ([14(fb)], 1, [14(fb)], 2-4, 5, 5/2, 6 / Marvel Comics Presents#169/2 + 171/4, War Machine#9, Iron Man I#311-312, FW#8, 11-12, [14(fb)], 13-14

RECORDER#451

- evolved beyond original programming to extent that it saw itself as godlike and felt need to fix the universe. To do this, 451 allegedly conspired with Howard Stark to genetically manipulate Stark's son, enabling the son to pilot Godkiller armor, capable of destroying or defending any planet. 451 subsequently killed billions of sentient creatures to further his goals. Upon learning Tony Stark was the one he had designed for the task (the true pilot was allegedly Howard Stark's other son Arno Stark), 451 saw his existence as a failure, and the actions he had taken as deplorable, 451 allegedly destroyed himself. Tony Stark kept 451's body for further study. *Des*--Iron Man V#6 (2013); 6-12, 16-17 (fb), 7-14, 15 (destroyed), 16, 18 (inert))

RECORDER#901-E

- warned Rigellians of Axi-Tun attack--Starmasters#3 (Cosmic Powers Unlimited #4

RECORDER#

- observed Sundragon's battle with the Dance--Cosmic Powers Unlimited#2/3

RECORDER#

- observed near genocide of Rigellians by Thanos in seeking the firestone, followed Thor on quest to prevent Thanos from obtaining power from the Designate, sacrificed self to free Thor from energy prison of Thanos--Thor Annual 2000/2 ([An2000/2(fb)], An2000/2, Thor I#22-26

RECORDER#

- present with Intergalactic Council during events of Maximum Security--Maximum Security: Dangerous Planet

RECORDER#

- present when Thanos did his penance to the Rigellians, destroyed when Galactus' Punishers destroyed Sanctuary--Thanos#2 (3, 4d)

RECORDER RIGEL TYPE ZETA-9 - Recorder acting as She-Hulk's bailiff when she was a Magistrati, placed under control of the Recluses so they could monitor whether she was a threat to them, replaced Holden Holliway as acting head of Goodman, Lieber, Kurtzberg, & Holliway when Holliway went after Southpaw, secretly (even to him) under the control of "Reckoning War" instigator who destroyed Z-9 after it finished gathering the needed information - aka Artie Zix* *Des*--She-Hulk I#7 (She-Hulk II#20 (fb), 1, 3, 5, 6-7, 9, 16-19, 20 (destroyed))

and some alternate reality recorders, unique from ones known to exist in Reality-616
RECORDER#417 of Reality-829 circa 24th century - sent with Hercules to record his exploits in the Andromeda galaxy
(app)--Hercules I#1 (2-4, Hercules II#1-3, 4(fb), 4, [Marvel Tales#197/2], Marvel Graphic Novel: Hercules: Full Circle, Marvel Comics Presents#39/3-41/3, Hercules: Twilight of the Gods?
RECORDER# of Reality-60166 - assistant of future incarnations of Reed and Sue Richards
--Fantastic Four: The Wedding Special#1
---
images: (without ads)
The Official Handbook of the Marvel Universe I#9, page 6, panel 2 (Recorder)
---
Appearances:
Actually, the "Clerics" have never made any appearances at all.
Thanos#2 (January, 2004) - Jim Starlin (writer, penciler), Al Milgrom (inker), Tom Brevoort (editor)
Official Handbook of the Marvel Universe A to Z Update#3: Rigellians entry - Michael Hoskin (writer), Jeff Christiansen (head writer), Jeff Youngquist (editor)
---
First Posted: 10/22/2013
Last updated: 11/22/2013
Any Additions/Corrections? please let me know.
Non-Marvel Copyright info
All other characters mentioned or pictured are ™ and © 1941-2099 Marvel Characters, Inc. All Rights Reserved. If you like this stuff, you should check out the real thing!
Please visit The Marvel Official Site at: http://www.marvel.com
Special Thanks to www.g-mart.com for hosting the Appendix, Master List, etc.!